The digitisation of construction – NXT BLD preview (21 June)
Many firms are experimenting with off-site construction and modular design whilst exploring if their current tools are fit for purpose. With no real defined industry workflows, NXT BLD 2022 will explore emerging technologies and lots more
---
We all know the construction industry needs to change. And many agree that industrialised construction is the answer (or off-site construction, design for manufacture and Assembly (DfMA), Modern Methods of Construction (MMC), call it what you will). The question remains, how do we get there?
One man who has experienced the many challenges first hand is entrepreneur and investor, Michael Marks, one of Katerra's original co-founders. We are deeply honoured that he will be delivering the keynote at NXT BLD this year to share what he has learnt from investing in disruptive construction technologies.
Regular readers of AEC magazine will have noticed our recent focus on exploring the many new start-ups coming to the industry, looking to take on the old guard. It's great to see so many fresh ideas each month. Having clearly identified the pain points and limitations with the current BIM products and methodologies, the next generation of developers are sublimating their ideas.
Fresh ideas are also coming from industry itself. At NXT BLD 2022, Greg Schleusner, principal / director of design technology at HOK, will give a second instalment on his vision for better and more open data workflows. At last year's event he identified the problems; now he has coded solutions and invites you to join him on the journey.
Elsewhere on the speaker roster we have another excellent and diverse selection, covering robotic fabrication and assembly, VR design systems, 3D printed interiors, applications of AI in construction work flows, off site modular construction of factories, the future of IFCs and open working, the latest in powerful workstations and a very special appearance by Oskar Stålberg, the developer of digital town building toy, Townscaper.
---
Event details
Tuesday 21 June 2021
Queen Elizabeth II Centre, Westminster, London.
(FREE livestream for those outside the UK)

For all the latest information click here.
---
Exclusive 2-for-1 offer for AEC Magazine readers
For readers of AEC Magazine, we are offering a strictly limited number of tickets on a special 2-for-1 offer to attend the London event. Simply use the promotional code 241AEC and you can pick up a pair for £69.
Tickets include full access to the conference and exhibition, refreshments, lunch and drinks at the networking reception. When they're gone, they're gone! www.nxtbld.com/tickets-2022
---
Speaker spotlight

The Day After Tomorrow: Transforming building production
Celesta Capital
In Michael Marks' experience, market disruption centres around the question, "Why not?" Large, mature industries are usually set in their own ways of doing things: thus the reason that companies he has invested in or led such as Tesla, GoPro, Flex, and Katerra have had the opportunity to disrupt these billion-dollar industries.
This session will cover Michael's experience as an operator and an investor, leveraging patterns in businesses and industries that are ripe for disruption. From driving hypergrowth at Flex, interim leadership at Tesla, early investment in GoPro, and spotting unlikely successes, such as Crocs shoes, Michael has helped to transform entire industries.
He will share what he has learned from investing in construction technology, and why he firmly believes that industrial methods, coupled with innovative software, might deliver buildings in months, not years.
---
---

Designing [with] Machines
Assistant professor, University of Toronto
Designing [with] Machines aims to investigate and establish design methodologies that consider robotic hardware development as part of the overall design process and its output. Through this work, a design practice emerges that moves beyond the design of objects towards the design of technologies and processes that enable new ways of both creating and interacting with architectural spaces. The practice specifically focuses on the development of task-and task-specific robotic devices and systems that are inherently suitable for in-situ fabrication as architectural intervention within the context of existing building stock.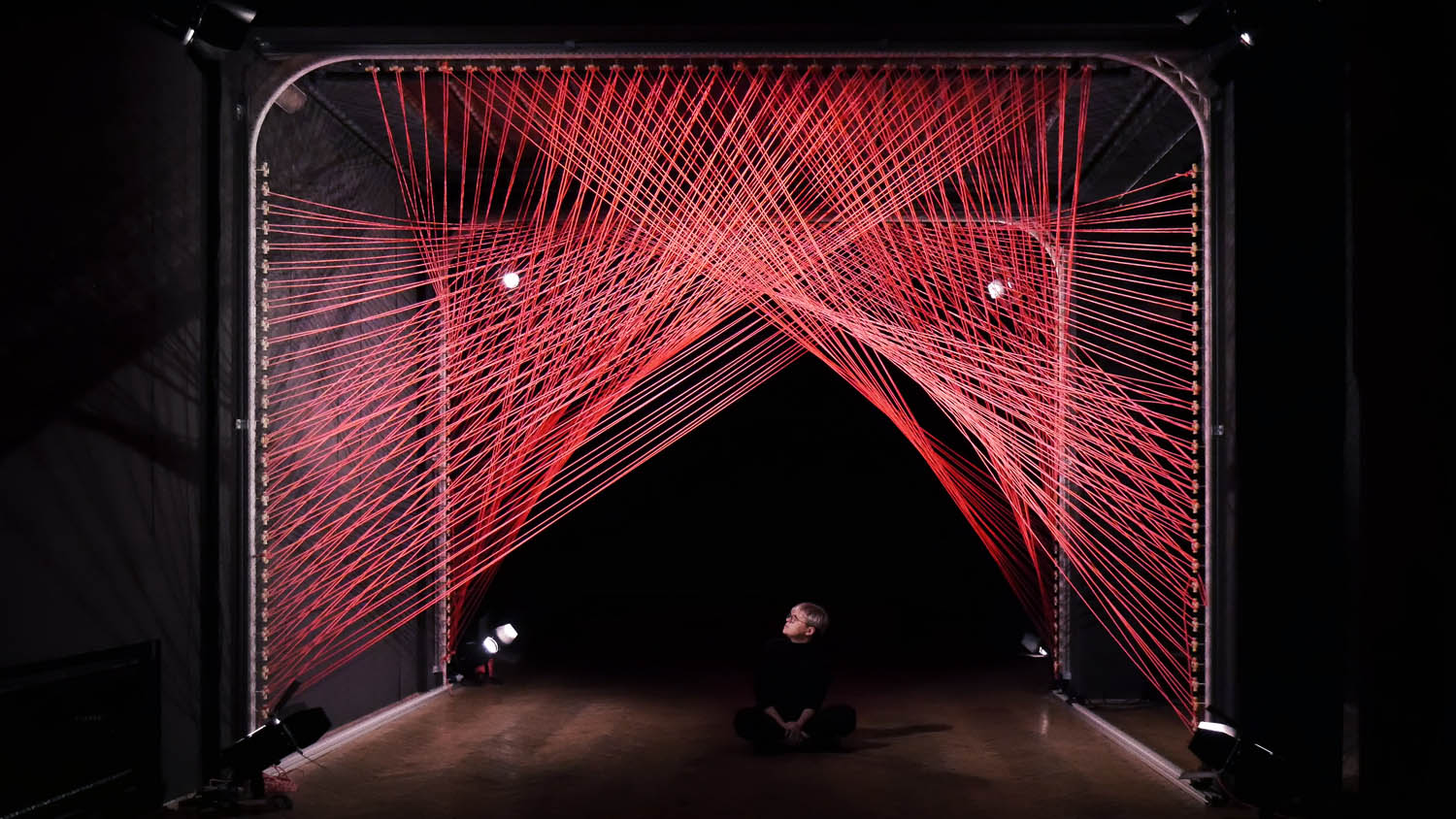 ---
---

Scaling Pre-Fabrication and Repeatable Design to Intel's Semiconductor Manufacturing Mega-Projects
Intel
With surging demand for semiconductors, Intel is thinking differently about the way it engineers and constructs its factories. Masarwa, VP of global construction engineering, will explain how scalable pre-fabrication and repeatable design are being applied to Intel's semiconductor manufacturing Mega-Projects.
---
---

"It's a model, Jim, but not as we know it": Information models and the future of IFC
Bond Bryan Digital
Associate director of Bond Bryan Digital, Hooper's expertise in information management and OpenBIM is second to none. She believes that the use of standardised data models is critical for us to have any chance of coping with, and connecting to, the huge amount of complex data which is coming our way. The future is open.
---
---

Presentation Content TBC
Skanska
Tasked with improving productivity through the adoption of new technology, Manzatucci oversees the digitalisation journey of Skanska UK. In leading the Innovation Strategy, he engages with forward thinking developers. He will explore how technology can improve real-time decision making in construction projects.
---
---

Presentation Content TBC
Automated Architecture
Claypool is a leading architecture theorist, focused on automation in architecture and the built environment. She is director of AUAR (Automated Architecture), a spin out from the Bartlett School of Architecture. Claypool will highlight AUAR's work on robotically assembled dwellings.
---
---

Harness the power of Omniverse Enterprise to enhance your existing workflows
Nvidia
Mcleod, a senior solutions architect on Nvidia's Professional Visualisation team, will present the latest updates in Omniverse Enterprise (VR, measure tool, Navigator, etc.), explore how simulation data can be tied into your design, and demonstrate how you can collaborate in real-time on any screen.
---
---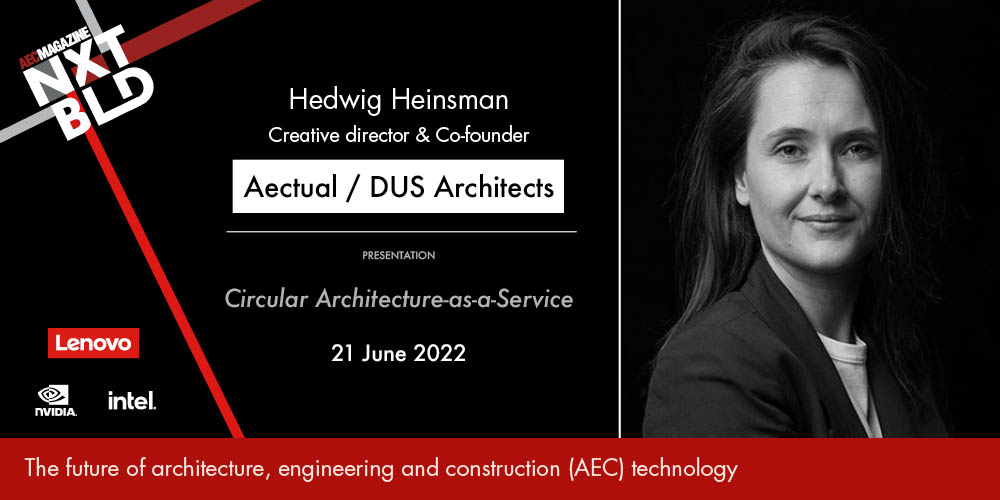 Circular Architecture-as-a-Service
Aectual / DUS Architects
Creative director & Co-founder Aectual co-founder Hedwig Heinsman will show how the company's proprietary parametric design software, combined with advanced manufacturing with XL robotic 3D printers, can enable designers and builders to create tailor-made architecture on any scale in a sustainable way using bio-based and recycled materials.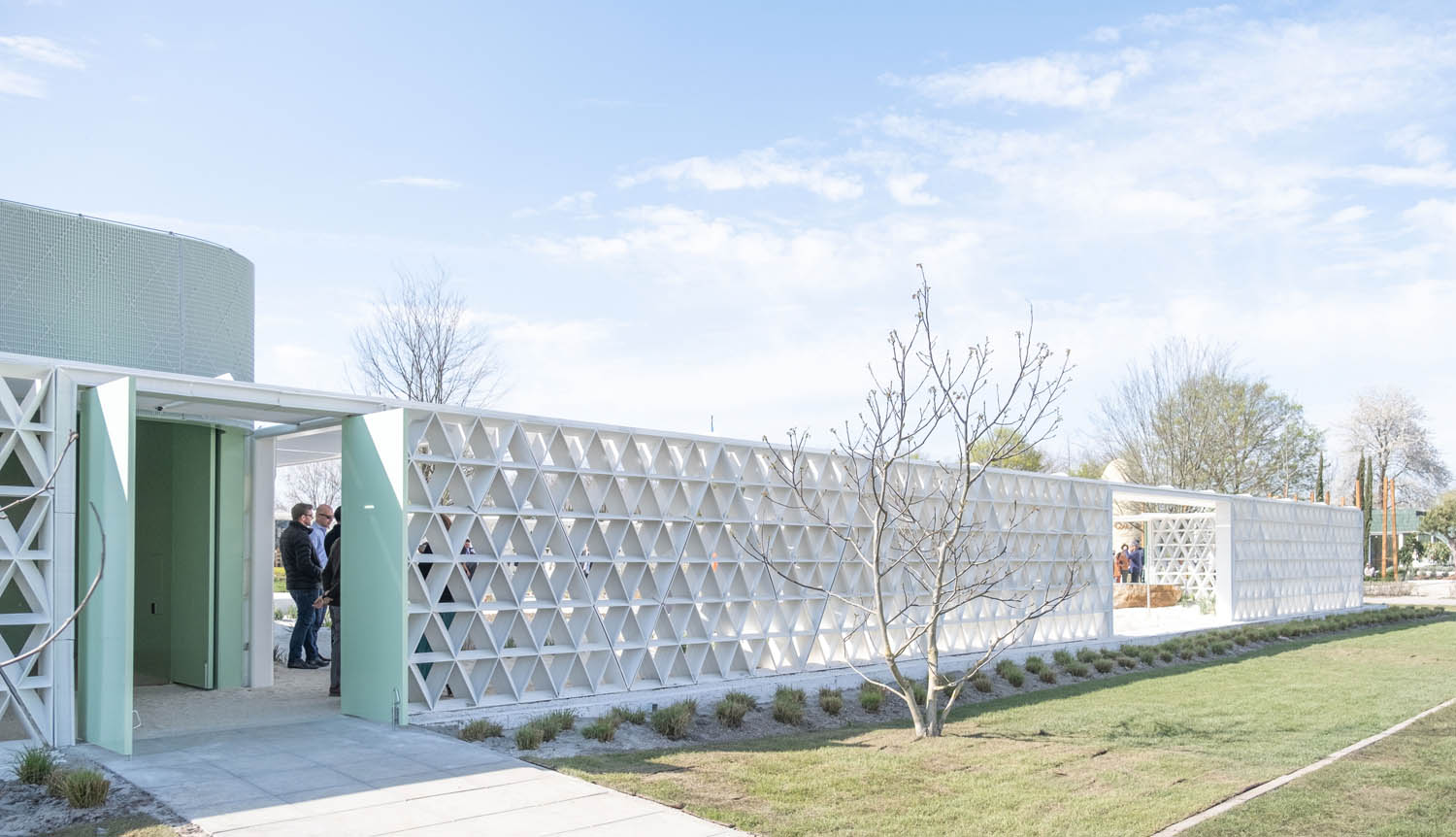 ---
---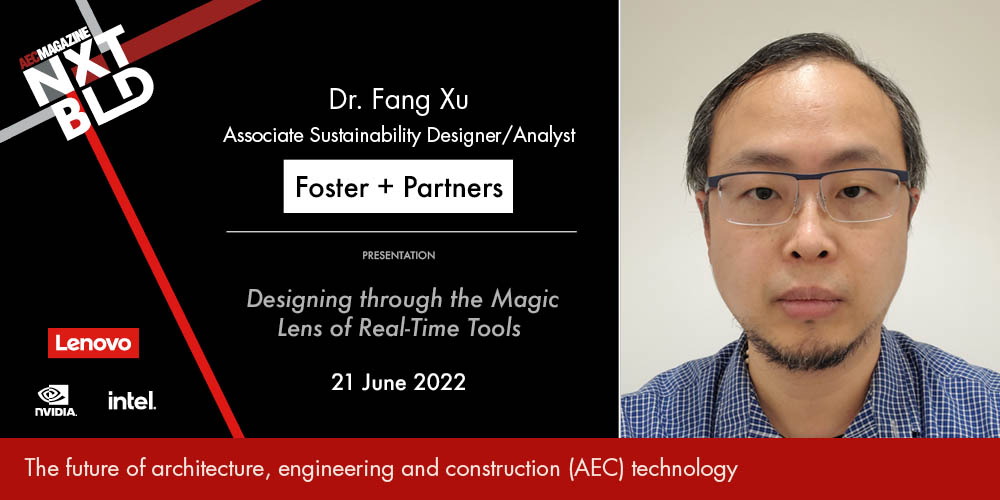 Designing through the Magic Lens of Real-Time Tools
Foster + Partners
Xu is an associate sustainability designer / analyst at Foster + Partners. He is concerned with person-environment relationship research, computational design, and real-time design technologies. He will present on in-house development of Project Fission and Downtown Explore to enhance the design process.
---
---

Presentation Content TBC
Arup
Black is an associate computational design engineer at Arup. He specialises in techniques for the simulation and generation of the built environment and believes computational optimisation is due a step change in approach for pushing the boundaries of how we design for better, more sustainable outcomes.
---
---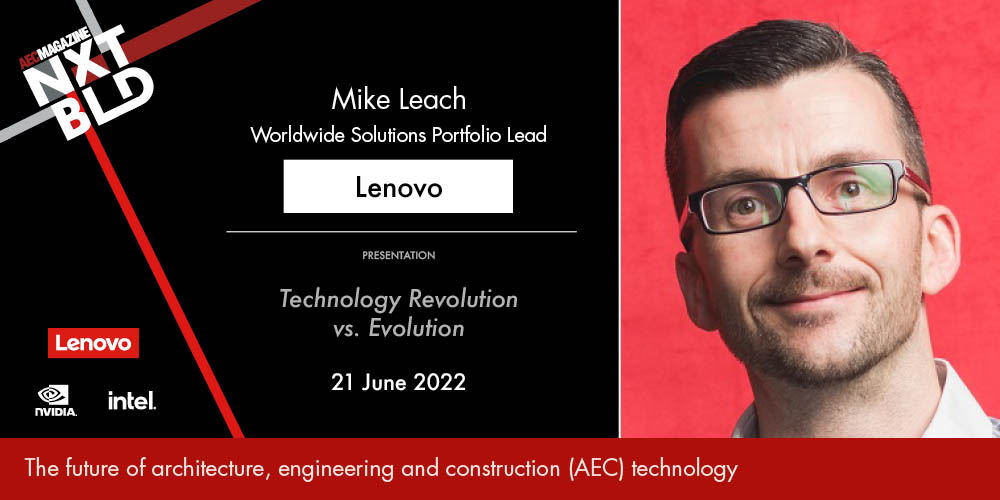 Technology Revolution vs. Evolution
Lenovo
Learn from Lenovo and its performance engineering team, how to maximise new workstation investments, avoid mistakes, optimise the latest hardware setups for modern AEC workflows, and best enable your workforce with an ever-increasing movement to mobile and hybrid working.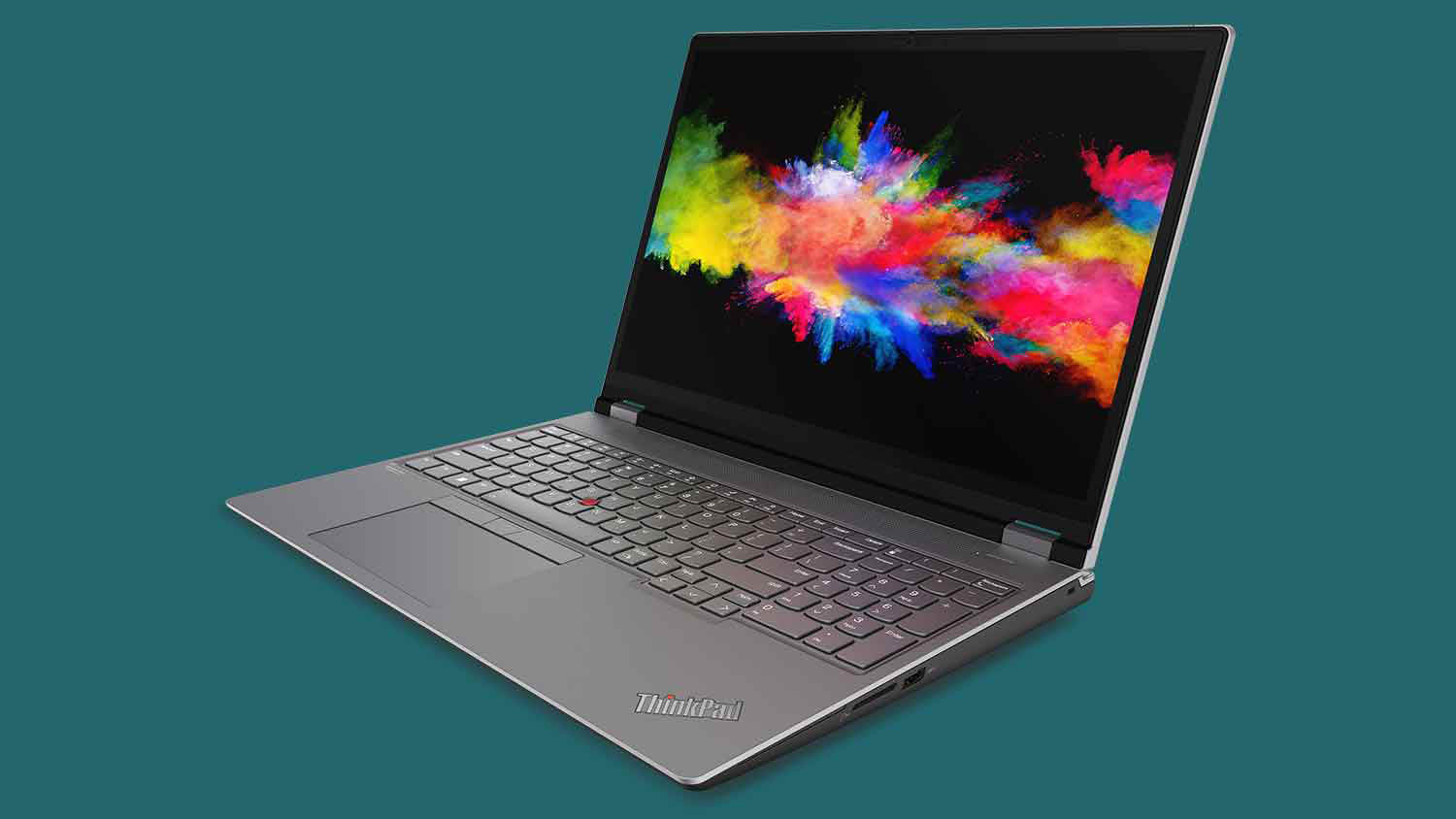 ---
---

On a Road to Nowhere?
HOK
Schleusner returns to NXT BLD this year to deliver the second installment of his 2021 presentation about the need for better and more open data.
In his presentation this year, entitled 'On a Road to Nowhere?', he will explain how AEC is at an inflection point. It's clear that something is wrong. The industry is awash with proposed paths but where do they lead? It turns out we don't have to invent a path. We just need to copy and adapt it to AEC. Schleusner will focus on the path to copy, how to adapt it to AEC and where to start.
---
---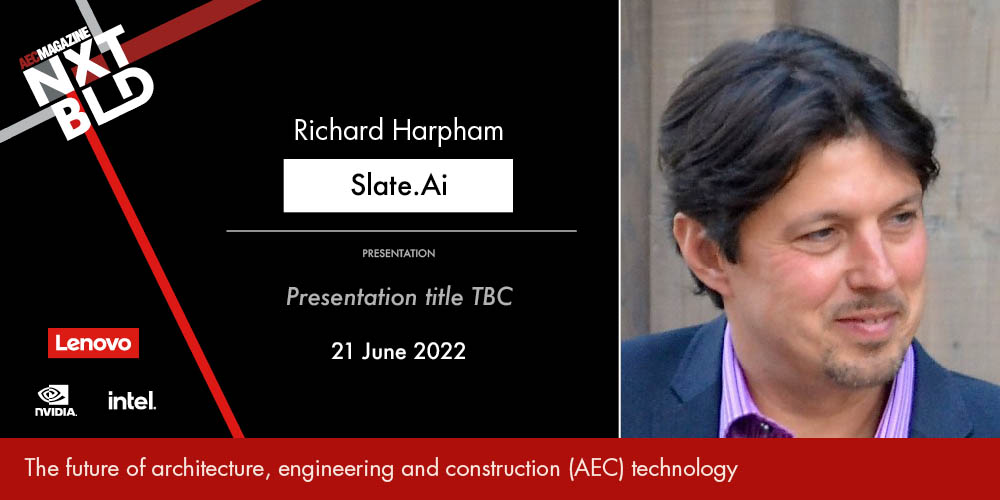 Presentation Content TBC
Slate.Ai
Originally an architect but having worked at Revit, Autodesk and Katerra, he has seen the construction market from all angles. He will join Skanska UK's Felipe Manzatucci on stage looking at the use of artificial intelligence (AI) in streamlining the construction process.
---
---

A tour of Townscaper
Townscaper
A look at the technology, design and aesthetics behind Townscaper, the colourful digital town building toy. Block by block, build the town of your dreams with curvy streets, soaring cathedrals, small hamlets, canal networks, or sky cities on stilts. Perhaps some of it might even be useful in real world?
---
---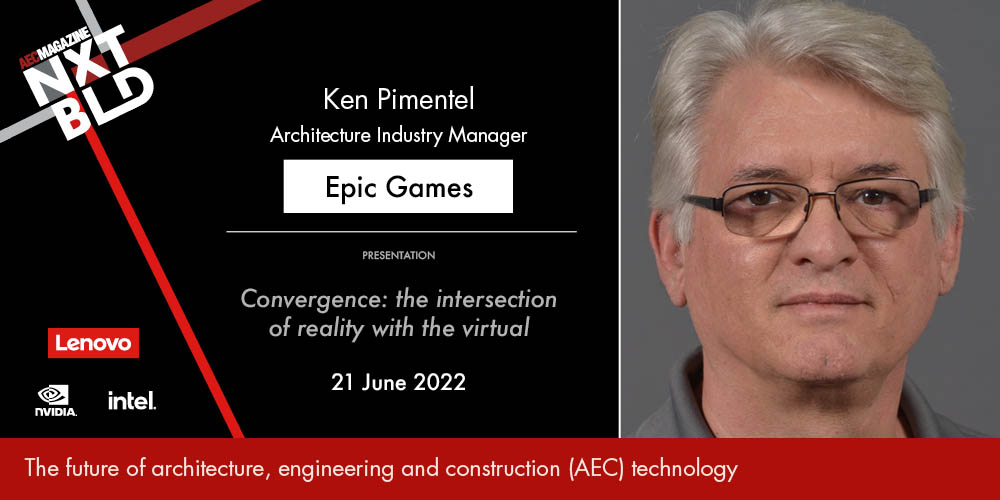 Convergence: the intersection of reality with the virtual
Ken Pimentel
Epic Games
Pimentel is AEC Industry Manager in the enterprise team at Epic Games, the developer of Unreal Engine. With real time visualisation now a reality and Unreal Engine 5's capacity for large world models, Pimentel will predict where architectural visualisation is going next.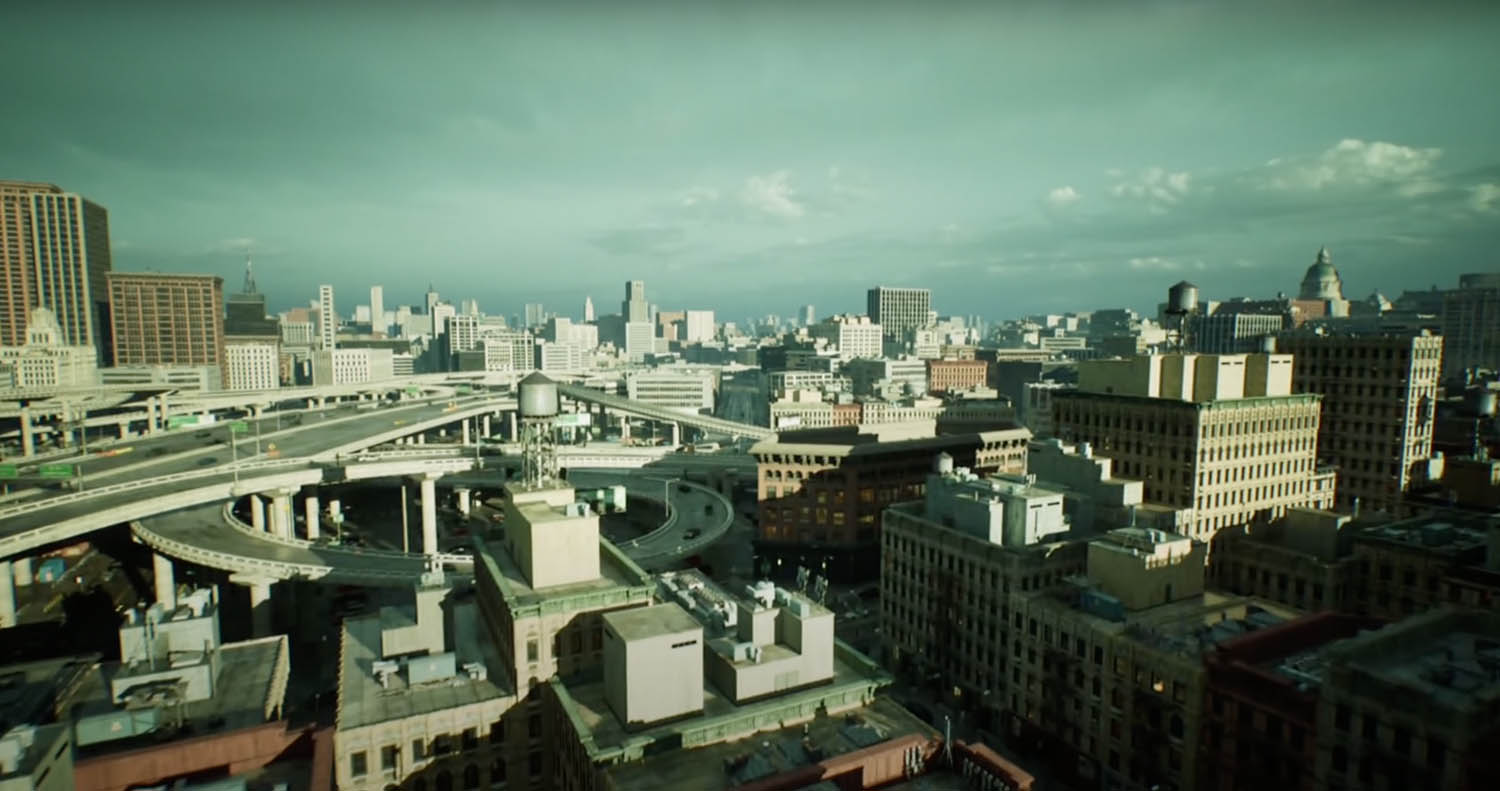 ---
---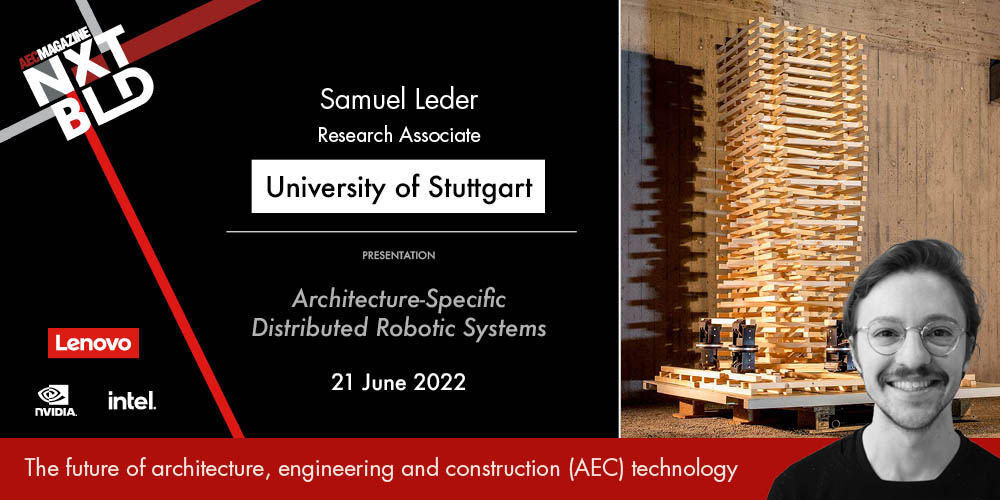 Architecture-Specific Distributed Robotic Systems
University of Stuttgart
Autonomous construction using distributed robotic systems features a large number of small, agile construction robots that can produce complex, functionally adapted assemblies from individual parts in highly parallel processes. This represents a fundamentally different approach to the current trends of automating individual predigital construction machines. As such, the application of distributed robotics systems on construction sites, where the machines required can fit in a suitcase, would require a shift in the current state of building construction. The system comprises a team of single-axis robots which leverage timber struts for locomotion, manipulate materials and assemble architectural structures.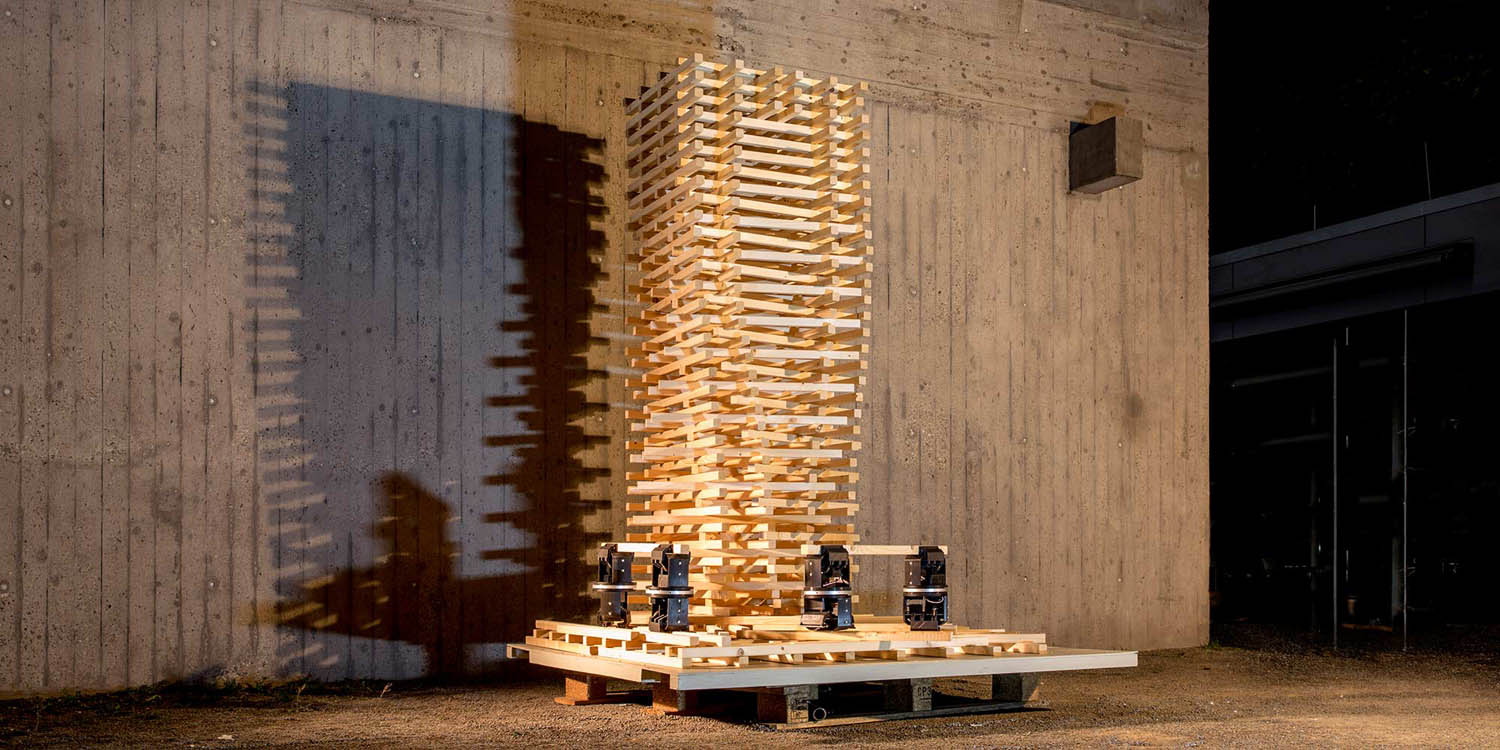 ---
---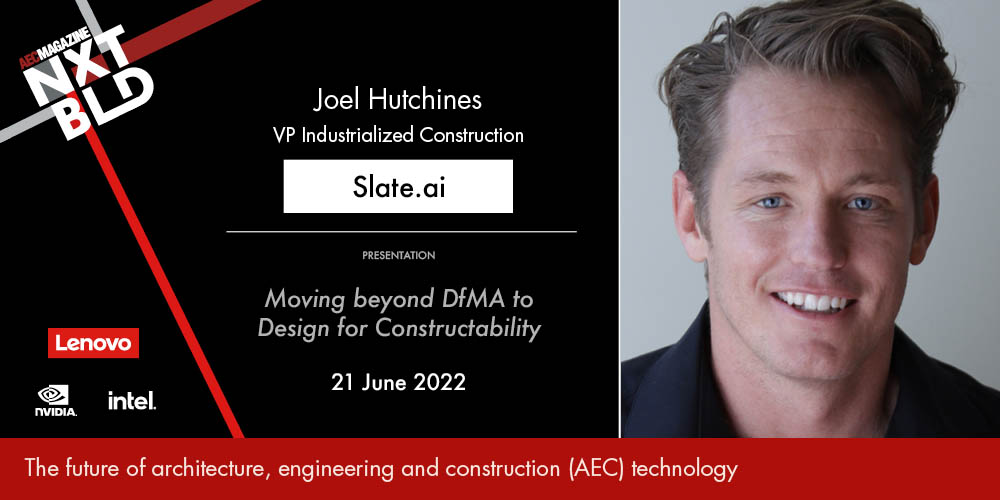 Moving beyond DfMA to Design for Constructability
Slate.ai
How to build what you're designing, is emerging as a new baseline of knowledge for an architect. Understanding the physics of moving materials, labour resources and equipment needs to make your design easy to construct, now has a profound impact on decisions that can leverage industrial preconstruction methods. Getting the right decision data in the right people's hands, as early as possible, is fundamental to the success of DfMA. In this session, Hutchines, former founder of Splash Modular, will share his experiences of providing the correct, quantified and unseen contextual data before, during and after prefabrication decisions, and the resulting success in adopting IC/MMC solutions successfully.
---
---
Get hands-on with the latest technology
NXT BLD isn't just about its inspirational conference; it's an incredible opportunity to get hands on with the latest technology in our exhibition.
Whether you're starting out in arch viz / VR, want to push your workflows to the limits, or simply explore new tech for collaboration and more, then you're in for a treat. Here's a rundown of the key exhibitors you'll see on the show floor.
Lenovo will showcase the latest in powerful desktop and mobile workstations, including the new ThinkPad P16 with 12th Gen Intel Core HX processors and Nvidia RTX GPUs.
Unreal Engine is the 'world's most open and advanced' real-time 3D tool.
Oasys has more than 40 years in software development within three product areas: structural engineering, geotechnical engineering, and pedestrian simulation.
Enscape is a real-time rendering and virtual reality plug-in for Revit, SketchUp, Rhino, Archicad, and Vectorworks.
Arkio is a collaborative design tool for working together on buildings, interiors and urban plans using VR, AR, PCs and tablets.
Sensat is on a mission to revolutionise the way the industry plans, builds and manages construction and infrastructure.
Topcon provides end-to-end business solutions by integrating high-precision measurement technology, software and data.
Kenesto helps customers with document and file management problems that could not be solved with traditional methods.
Xinaps specialises in software solutions for AEC, including Verifi3D, a cloud-based (SaaS) model checking solution.
Graphisoft says its award-winning solutions provide unrivalled open BIM workflows.
Alice Technologies is an artificial intelligence (AI)-powered construction simulation platform.
Cadline's Digital Engineering team specialises in engineering consultancy, delivering 3D design and BIM to customers.
3D Repo will show how its digital construction platform can transform workflows using live collaborative tools in a web browser.
Spaces by Cerulean Labs is bringing sketchbased conceptual design to the iPad.
Revizto is an integrated collaboration platform that helps teams drive accountability, mitigate risks, improve timelines and maximise savings.
Gamma AR brings Building Information Models directly to the construction site through augmented reality.
For more info visit nxtbld.com/sponsors-2022
The post The digitisation of construction – NXT BLD preview (21 June) appeared first on AEC Magazine.
Powered by WPeMatico