AI special edition of AEC Magazine
We have some incredible stories in the latest edition of AEC Magazine, available to view now, free, along with all of our back issues.
Subscribe here to the digital edition free, or take out a print subscription for $49 per year (free to UK AEC professionals).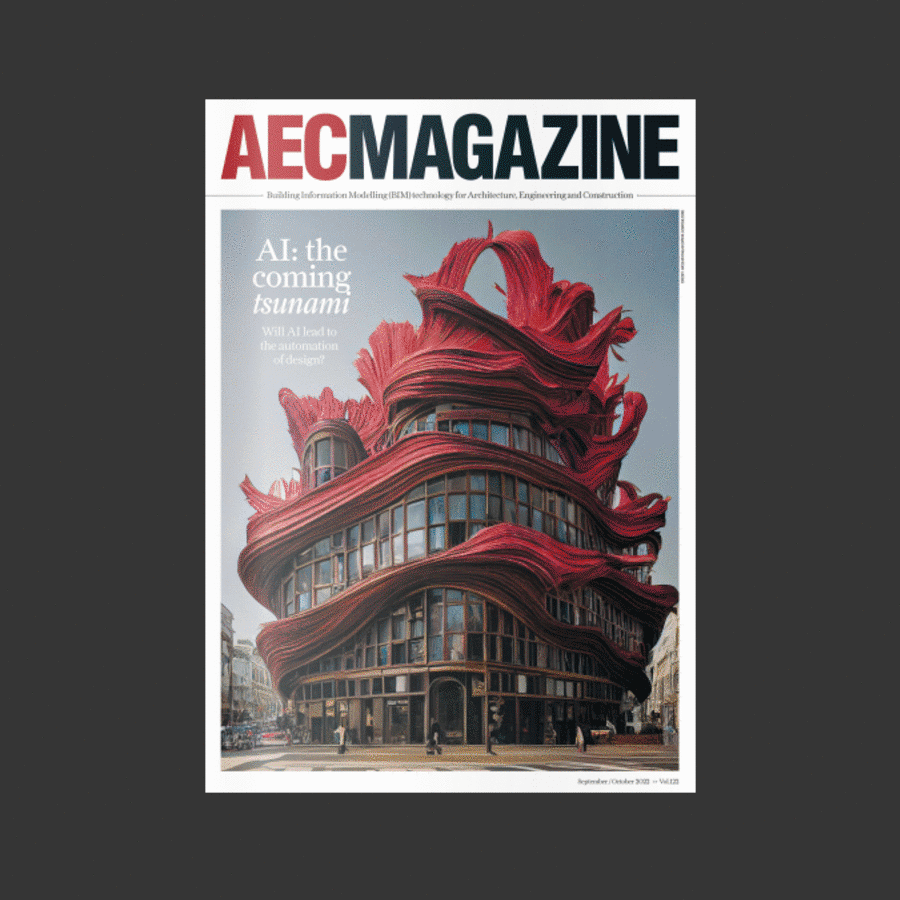 What's inside our Artifical Intelligence (AI) special edition?
What is the potential impact of AI on architectural design?

What AI could bring to future design systems?

Why AI will augment not changing AEC workflows

How next-generation design tools will automate mundane repetitive tasks. Is there a place for AI design in real-world practice?

Could text-to-image AI be used to spark creativity in architectural design?
Plus lots, lots more

Autodesk Forma: Our thoughts on Autodesk's new AEC platform
Revizto – clash of the titan
How Scan Computers is deploying custom solutions for Nvidia Omniverse
Revit Data Exchange Connector for Rhino
Autodesk bundles Twinmotion with Revit
13th Gen Intel Core CPUs launch for CAD and beyond
4D construction simulation driving Everton stadium build
KPF and SimScale explore wind analysis for early stage design
The post AI special edition of AEC Magazine appeared first on AEC Magazine.
Powered by WPeMatico